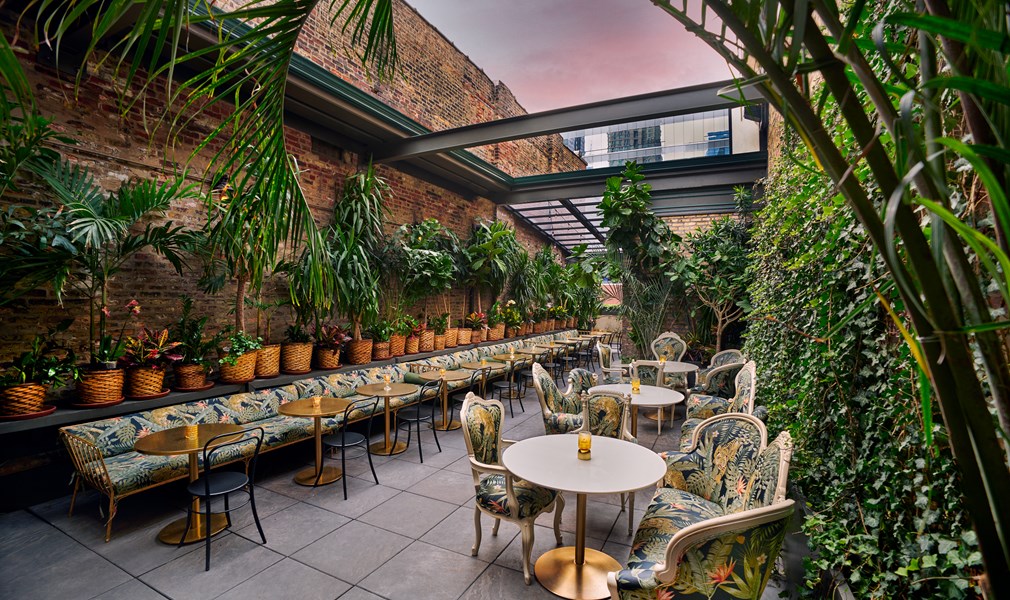 Based in Chicago and Santiago de Compostela (Spain), Bonhomme Hospitality Group is a hospitality development and management company comprised of dining and nightlife pioneers, designers and operators of award-winning restaurants, bars and lounges. Their portfolio includes Casa Beatnik Hotel, Bambola, Coquette, Tribu, Beatnik Country House, GoodFunk, Porto, Mama Delia, Beatnik West Town, Beatnik On The River, Bordel, Botánico, Celeste and Disco.
Bonhomme Hospitality's passion is to immerse guests in transportive, captivating settings that reflect the constantly evolving language of hospitality. Global flavors, visual opulence and storytelling are at the heart of all our properties. This quality is reflected in the harmonious narrative that exists between our culinary vision, beverage programs, interior designs, music and entertainment.
Bonhomme Hospitality has also garnered some of the industry's most coveted accolades, including a Michelin star, a Michelin Bib Gourmand, Michelin sommelier of the year, several Jean Banchet nominations and a 'Best New Restaurants in America' win from Esquire, amongst many others.
Please explore our restaurant concepts below.